Play mode screen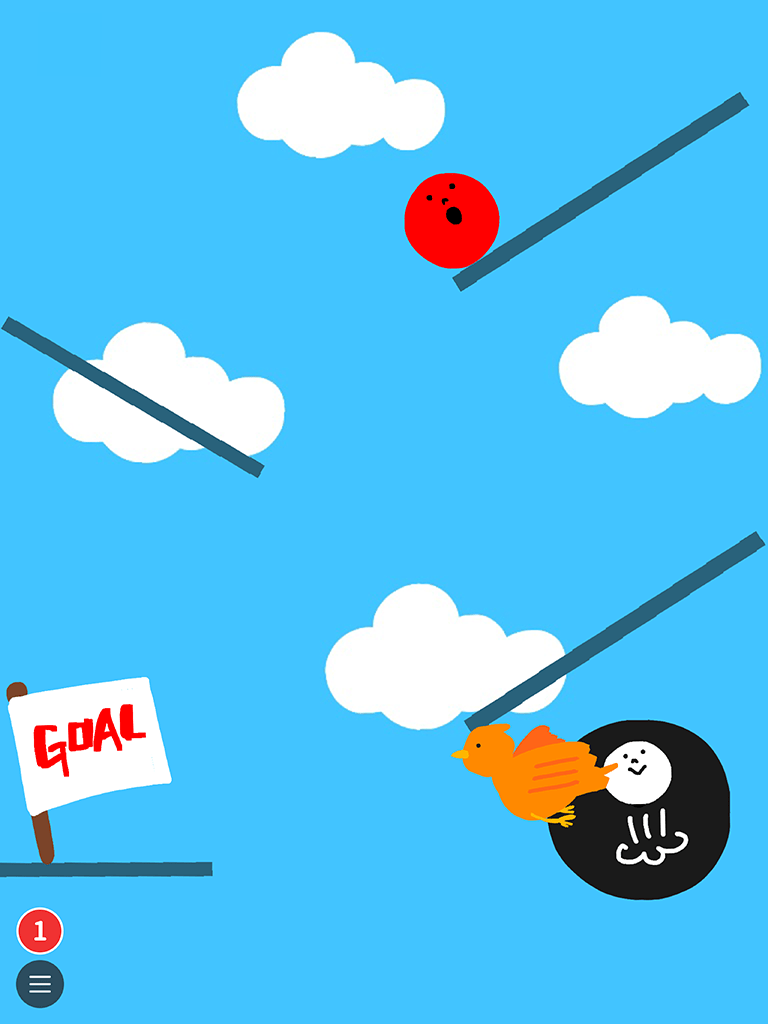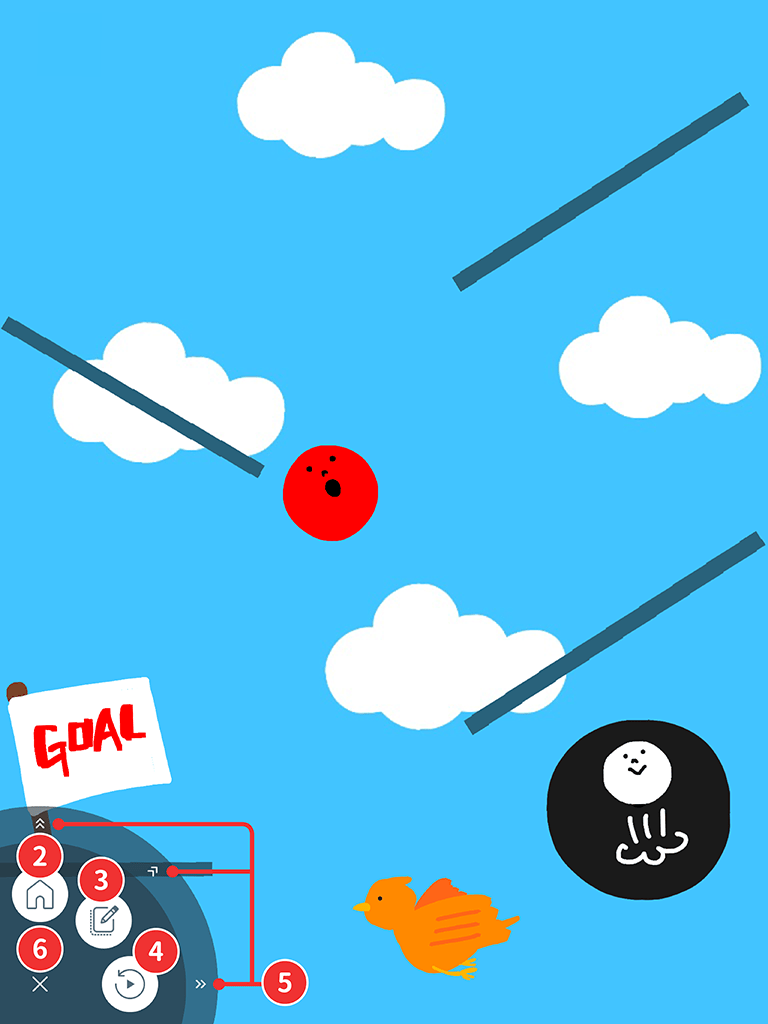 Menu button
Display the menu.
Home button
Returns to Home Screen.
Edit work button
Edit the work being played.
Reset button
Return the work to the beginning. Even if the scene is at the second or later scene at the time of pressing the [reset] button, it returns to the beginning (= the start of the first scene).
Move menu button
Position the menu in the four corners of the screen. You can tap the arrow in the direction you want to move it.
Minimize menu button
Minimize the menu.